"C'est la délicieuse Dima Bawab qui illumine
ces deux petits rôles de son timbre
solaire de soprano léger."
Forum Opera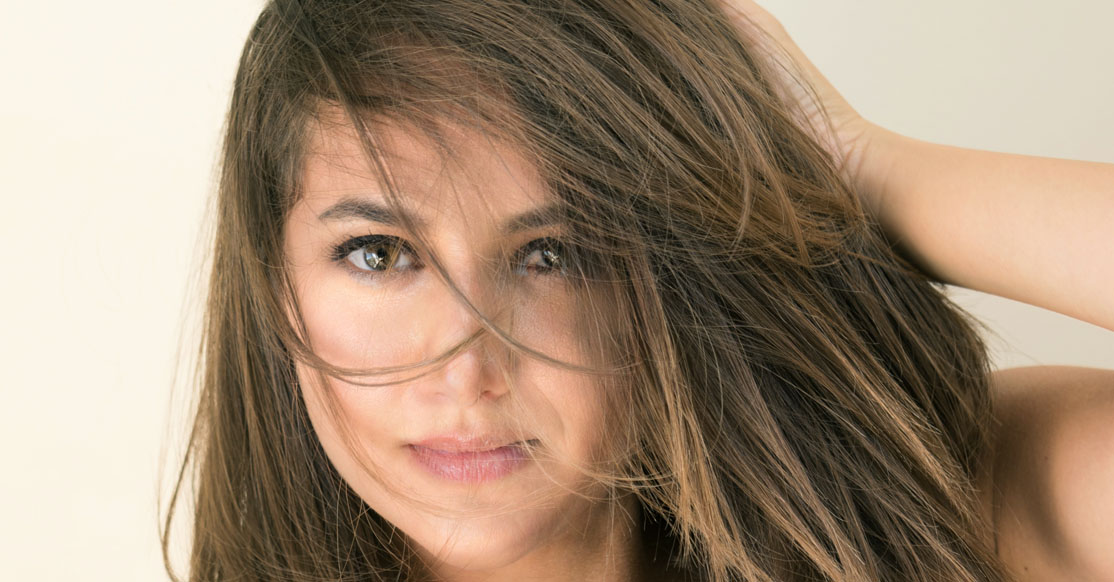 Of Palestinian heritage, Dima began her musical journey when she was just 4 years old, studying piano and dance at the King Hussein National Conservatory in Amman.
Discovered and guided by Mady Mesplé, she joined the Conservatoire de Région de Toulouse, in the class of Anne Fondeville Bleuse and won first prize along with a special commendation from the jury. She then pursued her higher studies at the Conservatoire National Supérieur de Musique et de Danse in Paris, with Peggy Bouveret and graduated with distinction in 2007 . Since then, Dima has performed all over the world in a variety of répertoires. In 2010 she made her début at the Opéra-Comique in Paris in the rôle of Yniold in Pelléas et Mélisande, conducted by Sir John Eliot Gardiner and directed by Stéphane Braunschweig.
Dima's most recent operatic roles include Adina in Donizetti's "Un Elixir d'amour" at the Théâtre des Champs Elysées in Paris, one of the Filles du Rhein in Michael Jarrel's Siegfried, Nocturne (text by Olivier Py) at Angers Nantes Opera, Despina in Mozart's Così fan Tutte at the Grand Théâtre de Tours, Suzanne in Louis Ganne's Les Saltimbanques at Opéra Grand Avignon, Pamina in Mozart's Die Zauberflöte in l'île de Ré, Berta in Giacomo Rossini's Il Barbiere di Siviglia in Opéra de Toulon, Sophie in Jules Massenet's Werther at the Opéra National de Lorraine, this production was awarded the Claude Rostand prize for best production of the year 2018, Amour in Gluck's Orphée et Eurydice at Opéra Grand Avignon as well as at the Berlioz Festival, Barbarina in Mozart's Le Nozze di Figaro at the Angers Nantes Opéra in April 2017, First follower of Dircé in Cherubini's Médée at the Dijon National Opera April 2016, The Sleep Fairy and The Dew Fairy in Humperdinck's Hänsel und Gretel also at the Opéra de Nantes December 2015, Le Feu and Le Rossignol from Ravel's L'Enfant et les Sortilèges at the Opéra de Montpellier February 2015, Zémire in André Grétry's Zémire et Azor at the Opéra Royal de Wallonie in Liège in 2013 and revivals of Yniold in Stéphane Braunschweig's Pelléas et Mélisande, at the Royal Albert Hall (her BBC Proms début in 2012) with L'Orchestre Revolutionnaire et Romantique and Sir John Eliot Gardiner at the Opéra Comique, this time conducted by Louis Langrée; and most recently at the Croatian National Theatre under the direction of Pascal Rophé.
Dima has also completed a world tour singing both Pamina and Papagena in Peter Brook's Molière winning production of "Die Zauberflöte" touring in venues around the world, including at the Lincoln Centre Festival in New York, Théâtre des Bouffes du Nord in Paris as well as in Sao Paolo (Brazil) Buenos Aires (Argentina) Perth (Australia) Tokyo (Japan) Seoul (South Korea) Taipei (Taiwan) Moscow and Saint Petersburg (Russia) among many other European cities.
Dima also made her theatrical début at the Festival d'Avignon in 2021 performing the lead rôle of Laura in "Le Goût des Olives" by Violaine Fournier.
At the 2012 Mozart Academy at the Festival d'Aix-en-Provence, she sang Zerlina Don Giovanni, Servilia La Clemenza di Tito and Papagena Die Zauberflöte.  In addition, Dima has sung Blondchen Die Entführung aus dem Serail in Vannes, Susanna Le Nozze di Figaro at London's Wilton Music Hall, Morgana Alcina in Paris and Lucy in Menotti's The Telephone in Palestine and Jordan, as well as Lois Lane Kiss Me, Kate, Le Feu/La Princesse/Le Rossignol l'Enfant et les Sortileges, Madame Herz Der Schauspieldirektor by Mozart, and Fatima in Weber's Abu Hassan.
As guest Jordanian Soprano, Dima performed alongside world's most beloved tenor, Andrea Bocelli amidst the glorious columns of Jerash.
As a concert soloist, Dima made her Cairo Celebration Choir début in Mozart's Great Mass in C minor as 1st Soprano under the direction of Nayer Nagui. She has also performed with many acclaimed orchestras, namely her Sydney Opera House début performing with the Australian Chamber Orchestra (lead by Richard Tognetti), the English National Orchestra at Cadogan Hall and the award-winning Aurora Orchestra at King's Place, London conducted by Nicholas Collon. She has also toured with the Palestine Youth Orchestra in Rome, Florence and at the International Festival in Ravello (2012) as well as Mahler's Symphony Number 4 with the Mahler Chamber Orchestra in Mestre, Vicenze, Cremona and Verona. Finally, as a regular member of the Monteverdi Choir since 2007, she joined the choir on its 50th Anniversary celebratory tour, performing in King's College, Cambridge, Palau de la Musica in Barcelona and in Versailles.
As a recitalist, Dima most recently performed Hayden's Creation in Kings College in Cambridge, Handel's Messiah in Cambridge, alongside the Orchestra of the Age of Enlightenment and the Choir of Clare College, conducted by Graham Ross, Mozart's Coronation Mass at the Chapelle Corneille  as well as the role of Michal in Handel's Saul at the Musique Cordiale Festival. She has also performed in Saint Martin in the Fields in London as part of the I AM exhibition supported by the Peace and Prosperity Trust, Richard Strauss' Four Last Songs with the Saint Albans Symphony Orchestra directed by Tom Hammond. She also performed First Woman and Queen Sheba in Haendel's Solomon, Hayden's Seasons, first soprano in Monteverdi's Vespers and Haydn's Harmoniemesse.
Dima's future roles and engagements include, a singing role in Amos Guitai's production "House" at the Théâtre de la Colline in Paris and the role of Mélusine in Marcel Landowski's "La Vielle Maison" at the Angers Nantes Opéra
Dima won the ARMEL Opera competition in Budapest last June 2017.